| Surveillance Masters | | CMM Calibration Equipment | CMM Calibration standard | Surveillance Masters Standards |
| --- | --- | --- | --- | --- |
| Geometric Check | | Geometric Chek | CMM calibration equipment | NIST Calibrated Surveillance Master for CMM |
We Offer Ring Gages, Plug Gages, Pin Gages, Fast Delivery For ACME Gauges, Cylindrical Gages, Setting Rings, Class ZZ Pin Gages
- -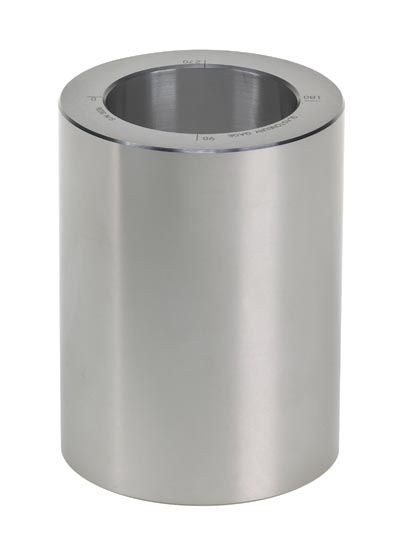 Geometric Chek from Glastonbury Southern Gage lets you check total system capability and repeatability through all parameters of your circular geometry gaging system:
Roundness
Perpendicularity (squareness)
Circular Flatness
Run Out
Parallelism
Co-Axiality
Geometric Chek reassures machine calibration, the inspectors set-up procedure and verifies multiple machines in your plant. Used with a test ball, Geometric Chek can check coning errors 5 inches and above. It can be used as a cylindrical square and as a training tool on your circular geometry gaging systems. ID & OD manufactured to XX geometry. All Geometric Cheks are supplied with complete certifications and carrying case. Certification includes roundness and concentricity checked in three planes, a perpendicularity (squareness) check and parallelism.
Roundness machines designed to check roundness of a part, concentricity of multiple diameters, (internal or external) cylindricity and squareness of a face to diameter. Roundness machines are highly accurate utilizing precision air bearing tables, have sophisticated electronics and are usually computerized. Like other measuring machines that operate on mechanical bearings, and are computer driven, they to need to be calibrated periodically to insure accurate results. The GEOMETRIC CHEK is ideal for these purposes, with dimensional tolerances and geometry to XX tolerances. The internal and external diameters are purposely out of concentricity to exaggerate the error of the machine being checked.