Calibration

Internal ISO Quality Systems

Our quality system has established lines of management control with defined levels of responsibility to assure the effectiveness of our policy. We employ the best talent, machinery, and inspection equipment for our manufacturing lines. This builds and coordinates a high quality atmosphere to ensure customer satisfaction. Together as a "TEAM", Universals management team and employees are strongly committed to delivering only the best quality product; "ON TIME" and "EVERY TIME".
ISO 9001:2000 Certified: The scope of Machining and Packaging of Medical Components and Instruments.
ISO 13485:2003 Compliant: The scope of Machining and Packaging of Medical Components and Instruments.
FDA Compliant to FDA part 21 CFR 820 for the scope of Machining and Packaging of Medical Components and Instruments.

---
12.0 Calibration
12.1 Purpose
To establish a standard procedure for the calibration of all Concentricity Gages.

12.2 Scope
All Concentricity Gages used to measure, test, inspect, or otherwise examine items to determine compliance with set specifications. This procedure also applies to Gages returned to Universal Punch Corp. for routine calibration.

12.3 Definitions
Calibration – A procedure performed under specific conditions that establishes the relationship between values measured and known values derived from applicable standards.
Recalibration – A systematic check and adjustment of the accuracy and precision of a particular item performed at prescribed intervals.
Verification – A check for proper "zero" and limited confirmation of an items accuracy by comparing it to a known standard.
Runout - (Measured in Full Indicator Movement or "FIM") – The measurement of surface variation that occurs relative to an axis of rotation. It is the total amount of movement (FIM) on an indicator after on full revolution of a part that is rotated about its datum axis. It may be measured parallel (outer surface) or perpendicular (face) to the axis.

12.4 Materials and Conditions required
Granite Surface Plate with floor vibration isolators
Calibrated gage Test Pin traceable to N.I.S.T. (size depends on Gage being tested)
Electronic Gage Head or Gage Probe (LVDT) with Amplifier at 10:1 ratio
Cleaning solution and Lint-free Cloth
Temperature controlled environment at ±2° with ½° change per hour.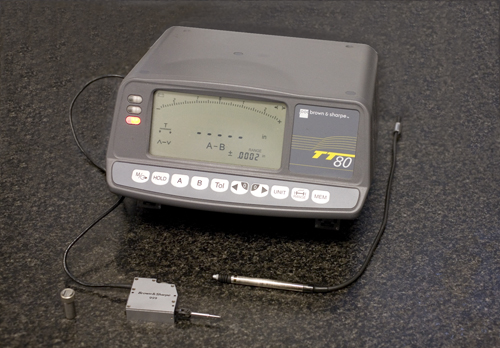 12.5 Special precautions
Verify that the calibration status of all equipment being used is current.
Do not use abrasive stones to remove imperfections on the Gage Roller surfaces.
Use caution when removing dirt, oil and other foreign substances when cleaning Gages.

12.6 Tolerances (Runout)
12.6.1 .0002" Max. for standard Gage assembly (Black Models)
12.6.2 .000070" Max. for precision Gage assembly (Gold Models)

12.7 Procedure
Verify that the identification on the Gage is distinct and in agreement with the Calibration History or the customer PO number. (New Gage / Recalibration).
Carefully examine the Main Rollers and the Top Roller for nicks, burrs, rust or other signs of mishandling or wear. Replace the Main Roller or Top Roller if necessary.
Carefully clean all exposed surfaces removing all foreign substances and particulate matter.
Move the Indicator Carrier to the right to provide sufficient clearance to insert the test pin into the Gage without interference.
Using the appropriate holder, mount the measuring instrument to the Indicator Carrier holder on the Concentricity Gage. Ensure that it is properly placed and rigidly held by the Holder / Indicator Carrier assembly.
Verify the runout to be measured and place the appropriate calibrated test pin into the Concentricity Gage between the Main Rollers and allow the Top Roller to clamp it securely.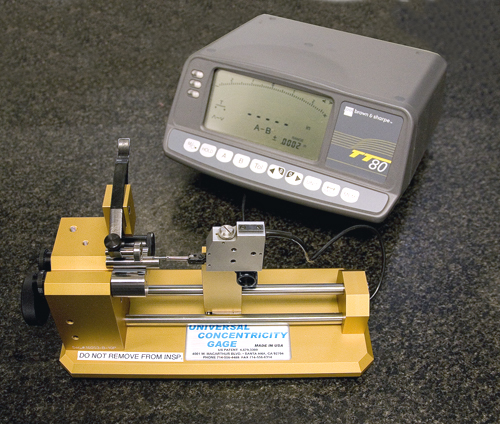 Move the Indicator Carrier holder with the measuring instrument assembly and bring the measuring instrument into position to measure the Calibrated test pin. This is a point approximately ¼ " from the end of the Main Rollers aligned with the centerline of the test pin in the vertical direction as shown in Figure 15a.
Zero the measuring instrument according to the manufacturers instructions.
Using the drive system of the Concentricity Gage, rotate the test pin a minimum of three revolutions to establish seating in the Main Rollers. Rotate the Drive Knob slowly and note the readings (FIM) from the measuring device.
Repeat Rotation a minimum of 3 times to rule out any obvious incorrect readings.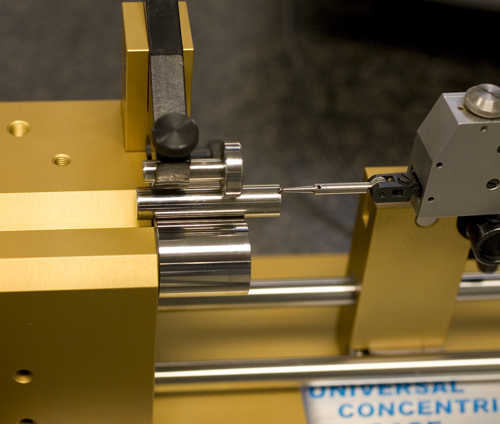 Figure 15a. Calibration Set-up. Model B-10 shown.

Storage and Handling Active and inactive equipment shall be maintained, stored and handled in such a way as to preserve its accuracy and fitness for use. Equipment that is out of calibration or damaged shall be removed from use.
Calibration Proceedure Document